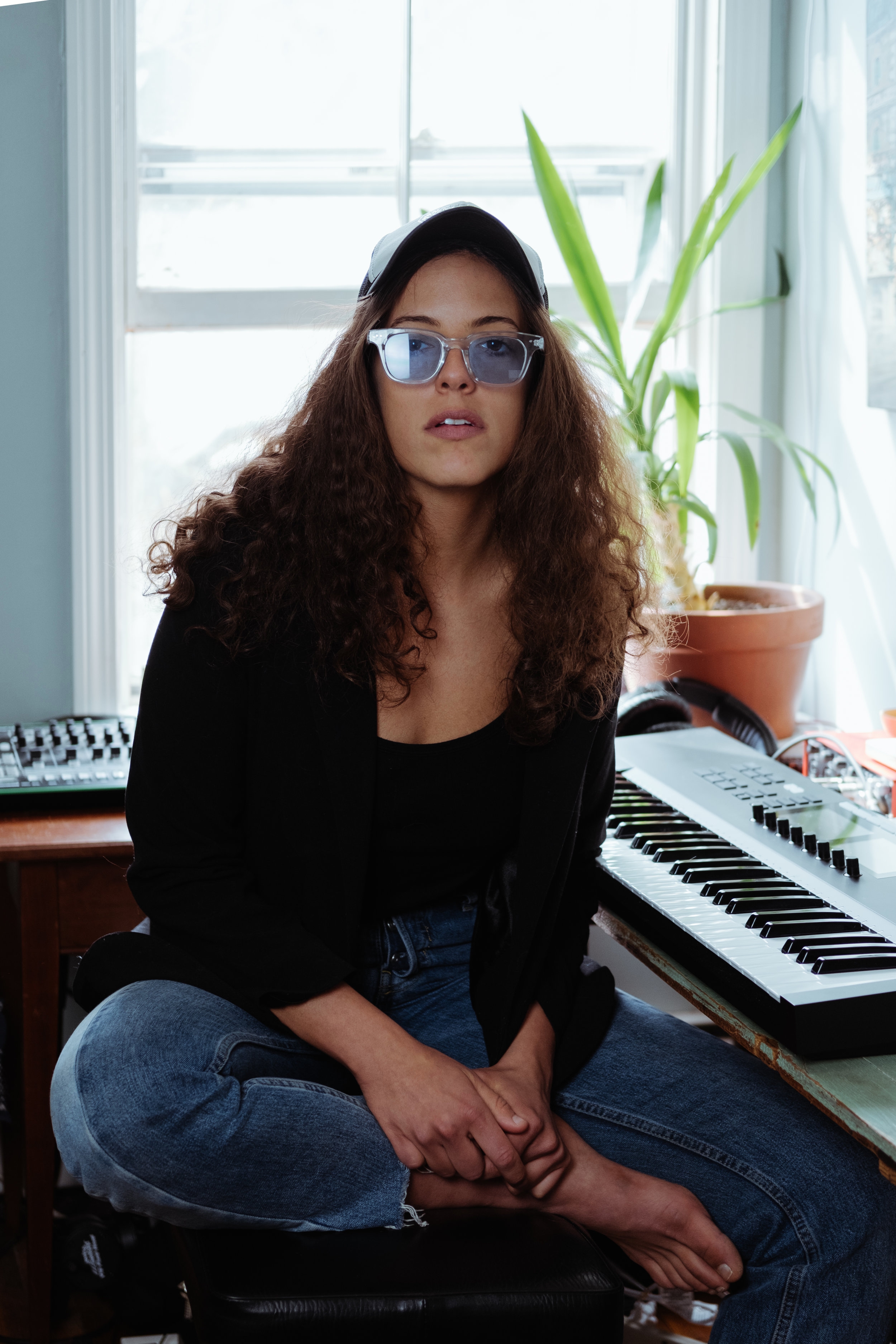 Last year she was on tour opening for Christopher Paul Stelling and Josiah Johnson of The Head and the Heart and has screened her first documentary feature about The Low Anthem at a festival in England, yet she never went to art school - doesn't know much about music theory, and still borrows cameras to shoot her films...
"Most of my songs aim to encourage people to believe in their intuition and use their time here to do great things. We have the ability to envision and create a positive future." - Natále ((READ MORE))
Growing up in the suburbs of Philadelphia wasn't stimulating enough for Natále -
so she moved to Tel Aviv, Israel when she was seventeen to reconnect with her
Middle Eastern roots and learn the Hebrew language - the native tongue of her father.
In Tel Aviv, she began performing on rooftops and in underground, cockroach-infested DIY venues with her 60-70s cover band. She began writing and testing out her original material.
In 2014, on a failed trip to India, she found Providence and quickly became enchanted with the music and arts scene. The Providence locals welcomed her with open arms, and she began shaping her sound, writing folk-inspired songs, while incorporating her soul and jazz influences, occasionally singing in Hebrew.
In 2015, Natále began filming and producing The Low Anthem documentary "Am I the Dream or the Dreamer?," interviewing The Avett Brothers, Brian Blade, Sam Beam of Iron & Wine, and other musicians.
She is currently self-distributing the documentary while writing & recording new music and
performing live around New England.
PVDlive : You pour so much emotion and soul into every song, its captivating to watch. What are some of the important aspects of songwriting to you?
Natále: Soul. It's exactly that. I don't like to think much about writing a song. I'm just a vessel. For me it's about letting the soul take over to do the talking. It's my job to find about three or four chords that make me feel safe enough to free my mind and improvise, similar to a mantra. I try to tune into my surroundings and sing what I feel people are thinking about right now. The challenge is to make sure we can deliver that same feeling back to people when performing live.