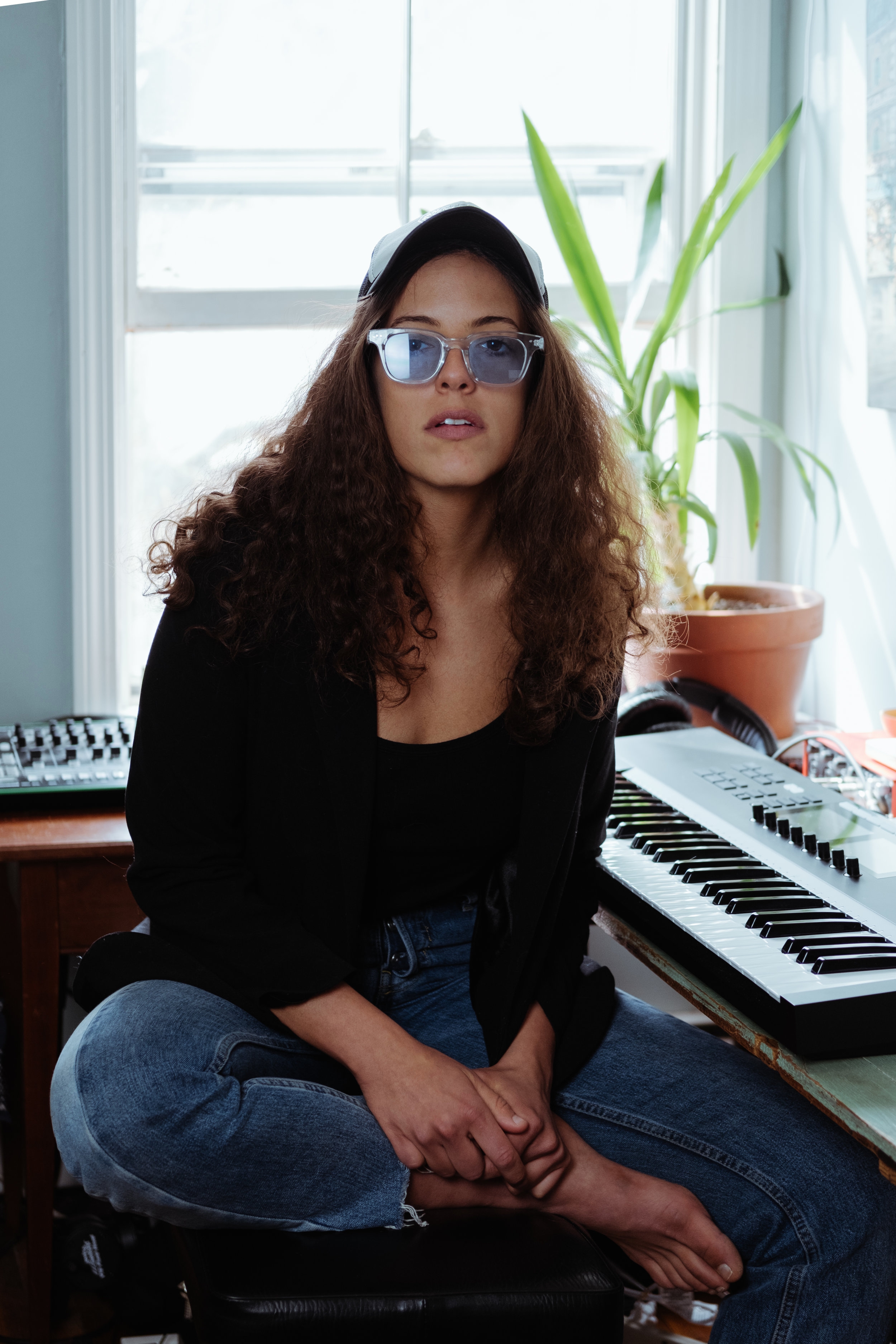 Raised in Philadelphia and later relocating to Tel Aviv, Israel at age 17, singer/songwriter and filmmaker Natále began performing on rooftops and in underground, cockroach-infested DIY venues with her 60-70s cover band. It was then that she developed her writing and sharing her original material.
In 2014, on a failed trip to India, she discovered Providence and quickly became enchanted with the music and arts scene. Inspired by the New England community, she began shaping her sound, writing acoustic, folk-inspired songs, while incorporating her soul and jazz influences, occasionally singing in Hebrew - the native tongue of her father.
In 2015, Natále put her own musician aspirations on hold to direct & co-produce the documentary "Am I the Dream or the Dreamer? : a film about The Low Anthem, featuring The Avett Brothers, Brian Blade, Iron & Wine. The film screened at the End of the Road Festival in England during the summer of 2017, and quickly became Lucinda Williams' band approved.
After years of exploring the life of musicians from behind the camera, she was ready to expand her own creative capabilities - writing, recording, and performing new music and directing short films. In 2018, she opened for Josiah Johnson (formerly of the Head and the Heart) and Christopher Paul Stelling.
Currently, she spends her time between Providence, Philadelphia, Prague, and Tel Aviv - working on music & film and connecting with family.
PRESS
Providence Journal
"This video is to inspire people to come together," Natále said in a Wednesday interview.
[[ Read More ]]

WPRI
Natále – who lives on Federal Hill – says she wanted to make her music video locally. People on set of the music video told Eyewitness News her goal is to focus on the community inclusivity in Providence.
Providence Journal
Natále went back to Philadelphia deeply moved by Providence. "I was afraid of being an artist and what that meant," she said. But she soon returned and has lived here since.
PVDlive
PVDlive : You pour so much emotion and soul into every song, its captivating to watch. What are some of the important aspects of songwriting to you?
Natále: Soul. It's exactly that. I don't like to think much about writing a song. I'm just a vessel. For me it's about letting the soul take over to do the talking.